Dr. Vincent Torina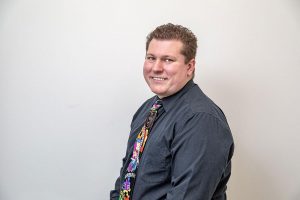 Dr. Vincent Torina is a Florida native who was inspired to pursue a career in chiropractic care following a back to back sports injury and auto accident that left him unable to get out of bed. After trying several medications to no avail, a close friend referred him to a local chiropractor that helped him return to his previous lifestyle in a matter of weeks.
Chiropractic care changed his life, and to this day, he works to positively affect the lives of others in the same natural way.
"I have always wanted to give back to the community that I live in… I really love seeing the look on a patient's face when they come back into the office and tell me they were able to do something they couldn't do before."
Educational Accreditations
Shortly after completing his undergraduate studies at the University of Central Florida, Dr. T enrolled in chiropractic college at Palmer College of Chiropractic in Port Orange, Florida. From there, he went on to become certified in Graston Technique and Applied Kinesiology.
On top of his certifications in Graston and AK, Dr. T's knowledge extends into rehabilitation, active release therapies, and multiple adjusting techniques. He currently is working on post graduate studies in Functional medicine from Functional Medicine University as well as completing CEUs in nutrition and blood chemistry. Dr. T is currently a member of the Florida Chiropractic Physician Association as well as a previous member with Florida Chiropractic Association (FCA) and Florida Chiropractic Society (FCS).
Outside the Practice
When Dr. T is not busy practicing chiropractic at In Motion Chiropractic and Rehabilitation, he enjoys spending time with his college sweetheart, now wife and business partner Amber, and their daughter, Emilene, and their pets. Both undergraduate alumnus of the University of Central Florida (UCF), he and his wife are Knights fans through and through. Not only do they regularly attend athletic events, but Dr. T also serves as the team doctor for the UCF Marching Band.
During their downtime, Dr. and Mrs. T. can be found outdoors riding bikes, roller blading, or spending the day at Universal Studios. On a rainy day you may catch them watching Harry Potter Movies.
Get to know more about Dr. Vincent when you book your visit with us!